Advantech Launches UNO-1372GH DIN Rail Control PC with CID2 Certification for Oil and Gas Industry Applications
27/11/2017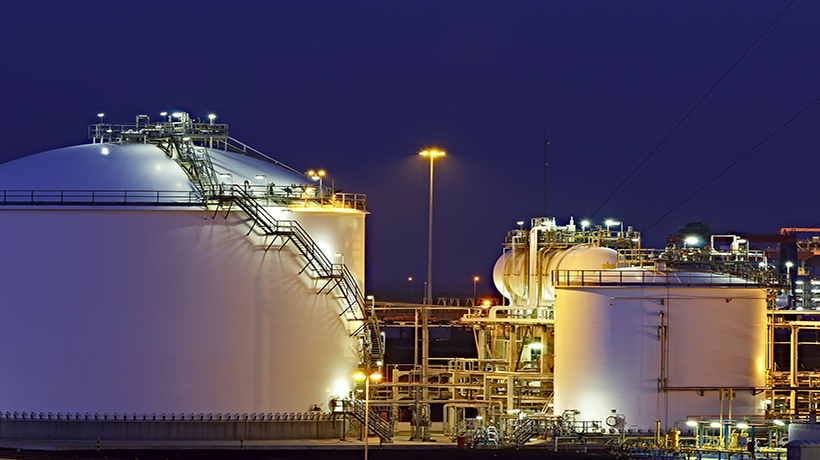 Advantech Launches UNO-1372GH DIN Rail Control PC with CID2 Certification for Oil and Gas Industry Applications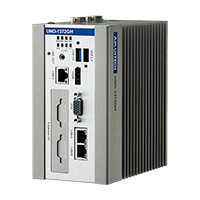 Taipei, Taiwan, XXX 2017 – Advantech, a leading industrial computing platform provider, is pleased to announce UNO-1372GH, its latest DIN rail control PC aimed at the oil and gas industry and featuring UL Class I, Division 2 (C1D2), group A, B, C, D T4A certification for use in hazardous environments that may contain ignitable concentrations of flammable gases, liquids, or vapors. Powered by an Intel® Atom™ E3845 quad-core 1.91 GHz processor with 4 GB DDR3L memory for high-performance computing, UNO-1372GH offers 3 GbE ports, 2 mPCIe, 1 mSATA, 8 isolated digital I/O, 2 COM, 3 USB,1 HDMI and 1 VGA port for rapid data transfers and connecting to third-party devices.
The aluminum housing with chassis grounding protection prevents damage from electrical surges and transient voltage, while the system's rugged design, wide operating temperature range (-20 ~ 60 °C), and shock and vibration tolerance provide the durability to withstand extreme handling in harsh environments. Additionally, to facilitate flexible configuration and easy expansion, UNO-1372GH supports Advantech's iDoor technology. This allows the system to be integrated with diverse expansion modules for Fieldbus protocol support (Profibus, Profinet, EtherCAT, and Powerlink), additional memory/storage, digital and analog I/O, smart sensors, and wireless communication (3G, GPS, GPRS, Wi-Fi, Bluetooth, and LTE). UNO-1372GH is also equipped with a swappable RTC battery that can be replaced in the event of failure without disruption to the mainboard clock. Moreover, for increased safety and reliability, the I/O connectors can be locked to prevent disconnection and sparking in order to minimize the risk of fire and explosion in hazardous environments.
UL C1D2 Certified for Safe Operation in Hazardous Locations
Hazardous locations are defined as areas where an explosion or fire may occur due to the presence of flammable gases or vapors, combustible dust, or ignitable fibers. Because flammable substances are not always avoidable, any electrical equipment and technology employed in such areas must meet certain regulations to minimize risk and ensure safe operation. Advantech's UNO-1372GH DIN rail control PC is UL C1D2 certified. This means UNO-1372GH is verified for operation in locations where combustible concentrations of flammable vapors and gases may be present (Class 1), but explosions and fire are unlikely under normal conditions (Division 2). The system can withstand the extreme conditions and rough handling typical of industrial environments and applications in the oil and gas industry.
High-Performance Computing and Flexible Expansion

Equipped with an Intel® Atom™ E3845 quad-core 1.91 GHz processor with 4 GB DDR3L memory, UNO-1372GH is a highly ruggedized, compact DIN rail control PC that delivers high-performance computing with superior power efficiency. In addition to the system I/O, which includes 3 Gigabit Ethernet (10/100/1000Mbps), 2 COM (1 RS-422/485, 1 RS-232), 2 mPCIe, 1 mSATA, 3 USB (2 USB 3.0, 1 USB 2.0), 1 HDMI, 1 VGA, and 8 isolated digital I/O, UNO-1372GH can be integrated with various Fieldbus protocol, memory, storage, and wireless communication iDoor modules to provide purpose-built, future-proof solutions for specific applications.
Fanless, Compact DIN Rail Form Factor with Lockable I/O
The fanless, compact UNO-1372GH system features an optimized form factor that supports both DIN rail and wall mounting for easy installation in a wide range of control cabinet platforms. Highly ruggedized, UNO-1372GH can withstand significant vibration (5 Grms) and shock (50g, 11ms half-sine wave), as well as high humidity (95% RH @ 40°C), ensuring stable operation in harsh industrial environments. Furthermore, the provision of lockable I/O prevents disconnection while also eliminating sparking, thereby reducing the risk of fire and explosion due to hazardous substances combusting.
Key Features
UL Class I, Division 2 certified for operation in hazardous locations
Intel® Atom™ E3845 quad-core 1.91 GHz processor with 4 GB DDR3L memory
3 x GbE, 3 x USB, 2 x COM, 1 x HDMI,1 VGA, 1 x mSATA, 2 x mPCIe, 1 x iDoor port, 8 x digital I/O (with isolation protection), 1 x power terminal · Lockable I/O for spark-free operation

Easy-access swappable RTC battery
Supports Fieldbus protocols, MRAM, and 3G, GPS, GPRS, Wi-Fi communication via iDoor technology
Aluminum housing with chassis grounding protection
For more information about this or other Advantech products and services, contact your local sales support team or visit the Advantech website at www.advantech.com. ### About Advantech Founded in 1983, Advantech is a leading provider of trusted, innovative products, services, and solutions. Advantech offers comprehensive system integration, hardware, software, customer-centric design services, embedded systems, automation products, and global logistics support. We cooperate closely with our partners to provide complete solutions for a wide range of applications in diverse industries. Our mission is to enable an intelligent planet by developing automated and embedded computing products and solutions that facilitate smarter working and living. (Corporate website: www.advantech.com).