Why Advantech Embedded SBCs
Advantech offer industrial-grade embedded single board computers (SBCs) in compact sizes with rugged design, high flexibility and easy expansion capabilities with full range product offering from Pico-ITX,3.5", PC/104, and EBX. Moreover, Advantech provides integration services including Advantech WISE-PaaS software (IoT cloud platform), EMI/ESD optimized service, and wireless connectivity. Advantech embedded SBCs solutions make an ideal fit for industrial automation, transportation, military and medical applications.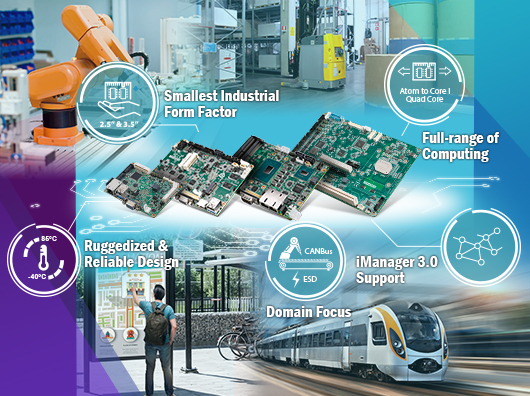 9/04/2020

Advantech is pleased to announce the latest 3.5" SBC MIO-5373 based on the 8th Gen. Intel Core platform with low-power SoC. Featuring compact 146 x 102mm dimensions, the MIO-5373 d...