Advantech Named Top Vendor in 2019 CIO 100 Awards
4/07/2019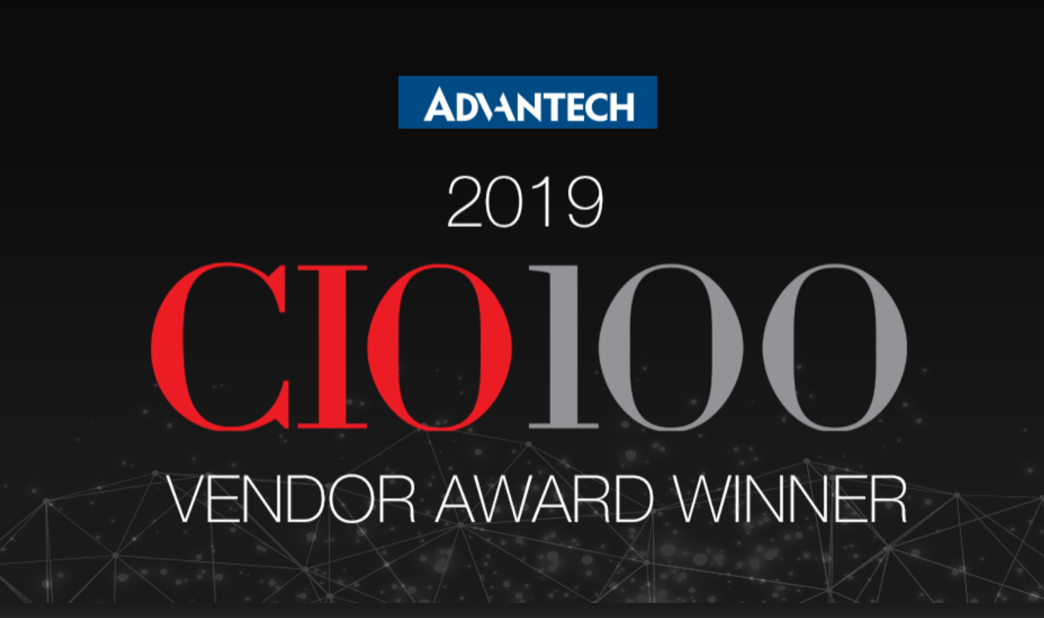 Irvine, California -- Advantech was recently named one of the top vendors in the prestigious 2019 CIO 100 Awards. The recognition comes from the customized deployment of their Advantech HIT-W183 Healthcare Information Terminal within select medical centers throughout the country.
The CIO 100 Awards recognizes 100 organizations for their achievements in technology innovation. Now in its 32nd year, the award is recognized as a mark of enterprise excellence within the industry. Winners are selected by a team of external judges (many of them former CIOs) based on their use of leading-edge IT practices that produce measurable results.
Amy Bennett, Executive Editor at CIO wrote, "This year's honorees exemplify what it means to deliver business value through the innovative use of technology. This elite group is creating competitive advantage in their organizations, improving business processes, enabling growth and improving relationships with customers.
"We could not done it without our trusted partners and customers, who are the pillar of our success. We value being able to provide front line healthcare providers with the technology they need to administer more targeted care", said Scott Calonzo, Advantech North America's Healthcare Marketing lead.
Advantech's HIT-W183 All-in-One Medical Terminals are medically certified computers that connect patients, medical staff and hospital infrastructure for a more intelligent healthcare experience. Terminals can be set up in nurse stations or patient wards, creating a platform for bedside engagement between patients and hospital staff. Moreover, the HIT can be integrated into any mobile medical cart as an HMI – ultimately improving the overall care and quality of service an organization can provide.
Founded in 1983, Advantech is a leading provider of trusted, innovative products, services, and solutions. Advantech offers comprehensive system integration, hardware, software, customer-centric design services, embedded systems, automation products, and global logistics support. We cooperate closely with our partners to provide complete solutions for a wide range of applications in diverse industries. Our mission is to enable an intelligent planet by developing automated and embedded computing products and solutions that facilitate smarter working and living. With Advantech products, the application and innovation potential becomes unlimited. (Corporate website: www.advantech.com).