Advantech exhibits integrated AIoT retail and city services solutions at GITEX 2021
4/10/2021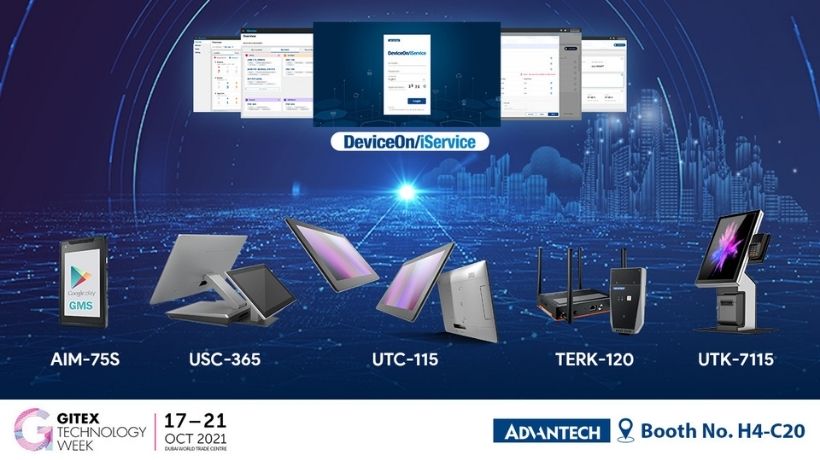 Advantech plan to exhibit a number of integrated AIoT retail and city services solutions powered by our self-service kiosks, multifunctional all-in-one touch computers,point-of-sale terminals, and industrial tablets. Additionally, we will showcase ourcloud-based StoreVue digital signage and occupancy monitoring solutions aimed at enhancing operational efficiency and facilitating improvement of the customer experience. Advantech cordially invites you to visit our booth at GITEX 2021, which is set to be held on October 17-21, 2021, at the Dubai World Trade Centre. Advantech booth will be H4-C20 located in Hall 4.
Schedule a meeting
Get Free Pass
UTK-7115: A smart, modular kiosk system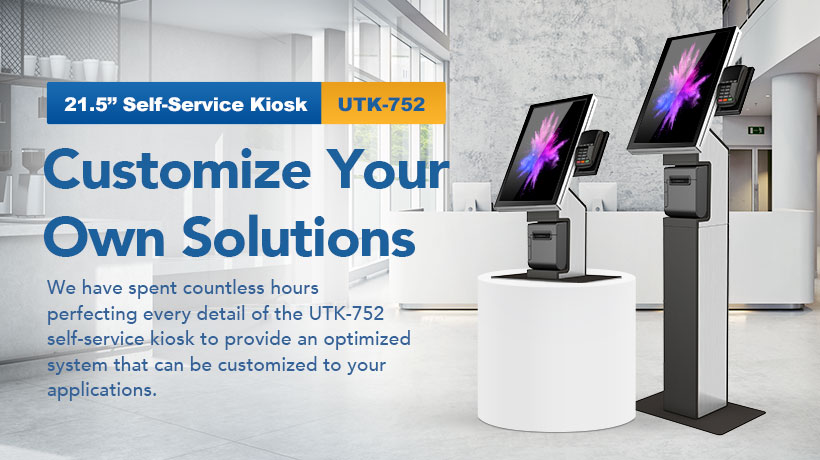 Designed to meet diverse needs and requirements of self-service applications, the Advantech UTK-7115 series offer flexible configuration and installation options, making it the perfect kiosk for businesses that require tailored solutions.
UTK-615: Mini Self-Service Kiosk with ARM Cortex™ Processor and PCAP Touchscreen
Compact and lightweight for convenient installation in space-limited environments - Colorful eye-catching LED indicators ensure intuitive operation - Modularized design allows for easy upgrades and function expansion - Can be flexibly configured for various field applications and scenarios - Multiple mounting options for easy installation - Remote device control and management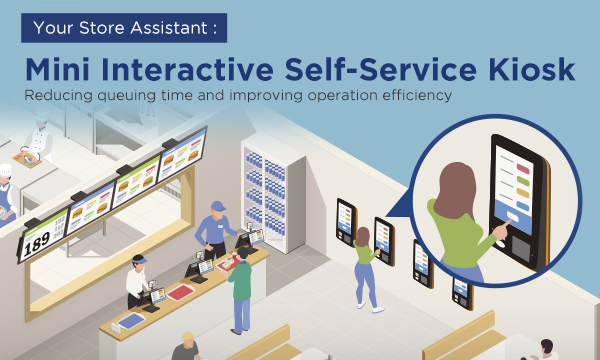 AIM-75S: Industrial-Grade Tablet with Android 10 and GMS certified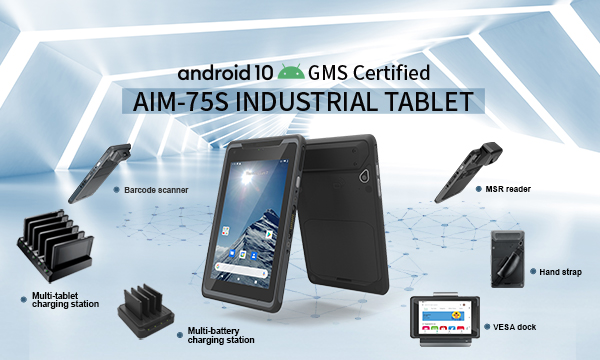 AIM-75 is an industrial-grade tablet equipped with IP65-rated protection from water and dust ingress and a swappable battery that supports up to 12 hours of operation, making it suitable for diverse indoor and outdoor vertical applications. In addition to WLAN/LTE capabilities that enable mobile computing, AIM-75 can be integrated with optional peripherals such as a 1D/2D barcode scanner, LAN+COM, UHF RFID, and MSR modules to support a wide range of operations in the manufacturing, warehouse, retail, and field service industries
Cold Chain Management: Uninterrupted temperature monitoring solution
Advantech's cold chain management solution spans temperature and humidity sensors, gateways, an APP for configuring the sensors and a backend dashboard that displays the data collected along the cold chain and presents a map indicating where the temperature is poorly controlled, leaving stocks at risk of being damaged. The temperature and humidity sensors pass data to a gateway, and the gateway uploads the data to the cloud. Users can use Advantech's cold chain management platform to monitor cold chain situations in different stores simultaneously in real time.