Advantech and Intel Powering Lab and Life Science Innovation
7/09/2021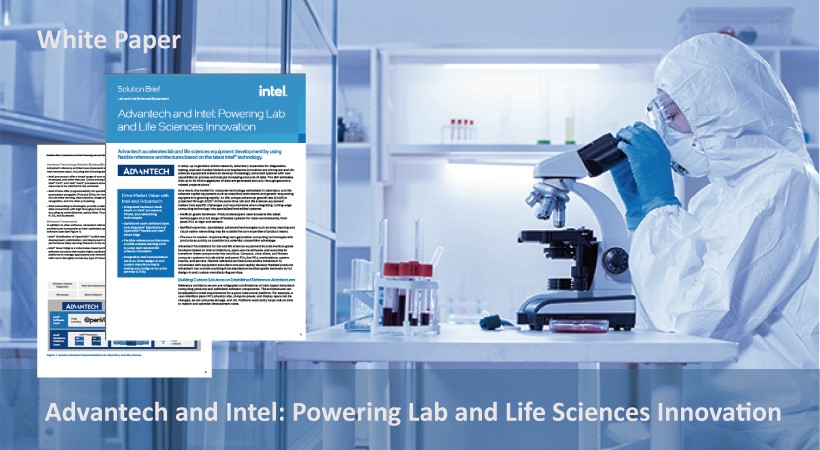 A ramp-up in genetics-driven research, laboratory expansion for diagnostics testing, and well-funded biotech and biopharma innovation are driving laboratory and life sciences equipment makers to develop increasingly advanced systems with new capabilities in order to process increasing amounts of data.
Accordingly, Advantech has developed a range of medical-grade computing products aimed at controlled aseptic/sterile environments. The series of all-in-one (AIO), point-of-care (POC) terminals feature an IP54-rated protective enclosure with versatile I/O, card readers, and camera options that ensure reliable performance for laboratory applications. Advantech also offers a design-to-order (DTOS) that enables rapid customization at reduced cost for an accelerated time-to-market.
Moreover, Advantech's reference architectures provide a solid yet flexible starting point for accelerating the development of laboratory and life sciences equipment and instruments. Built on Advantech's medical-grade AIO computers, these reference architectures incorporate Intel hardware and optimized software in order to deliver innovative and futureproof healthcare solutions.