Due to the fast-growing renewable energy industry, increasingly more solar power plants are planned for construction and operation worldwide. Current concerns among power plant owners and grid companies include data accuracy, operation efficiency, and asset management. Advantech's SPMS solution offers a unified monitoring management system, machine-to-intelligence technology, and a solid IoT data framework that can meet most managerial demands.
Software Diagram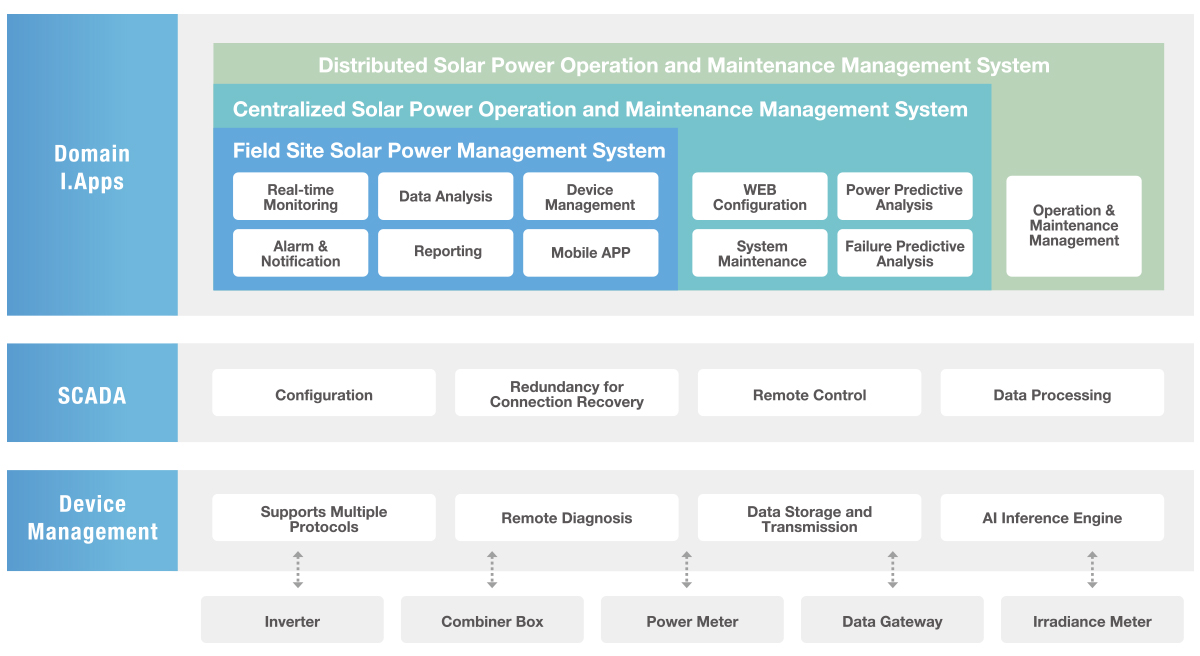 System Architecture
Feature Highlights
System stability guaranteed by seamless integration
A total remote monitoring and control solution that covers data acquisition, transmission, and analytics.
Precise and effective IoT data framework
Building an IoT data framework with isolation protection for data accuracy and with automatic transmission resume upon network reconnection for data integrity.
Hierarchical visualization and complete management
The system can be broken into several groups and levels, allowing for simple queries and reporting, statistical analysis, and future data mining.
Application Story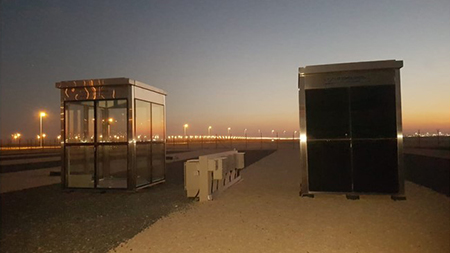 Intelligent cloud solution with operation and maintenance management for solar power plants
High flexibility and scalability for long-term data storage ensures accuracy and security
Real-time GUI and IP camera monitoring system help customers gain an overview of on-site equipment operating status
With a solid data platform and analysis system, individual KPIs can achieved through efficient management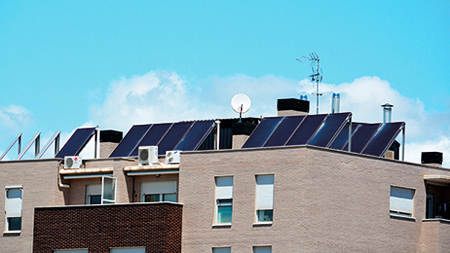 Distributed solar power station monitoring system
Qualified for local regulations for seamless real-time process monitoring of station equipment
Updated data analysis and user-friendly interface ensure stable and reliable system operation
Open software platform can be easily maintained remotely through unified management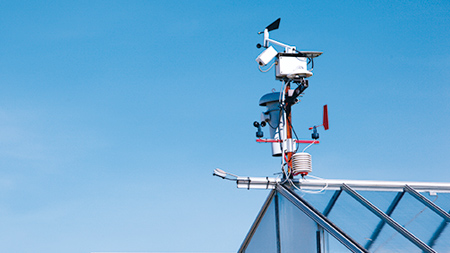 Advantech edge data acquisition solutions improve real-time monitoring efficiency
Real-time acquisition of data parameters including radiation, temperature, humidity, and wind direction
Data can be transmitted to a central management system via Ethernet, Wi-Fi, RS-485, and various other interfaces
Supports remote access and browsing optimizes remote equipment management efficiency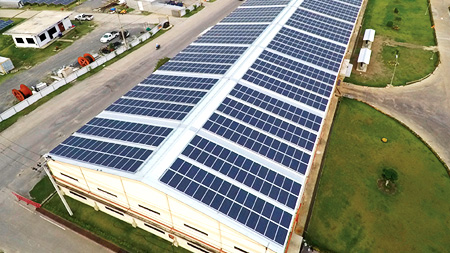 Data acquisition solutions for distributed solar power stations
Based on RISC-technology industrial IoT gateway with support for multiple network transmission protocols and a design that ensures safe operation harsh environments
Automatically resumes data transmission upon network reconnection to ensure data integrity and accuracy
Supports hundreds of communication protocols, compatible mainstream brands of inverters, combiner boxes, meters, and more
SRP Visualization

Focal Point: Solar Power Station Operation
Real-time video
Schedule for solar panel cleaning
Inverter running status
Management Scorecard
Group monthly power generation
Station monthly power generation efficiency
Group revenue statistics
Group planned power generation and yield rate
Global Station Availability and Status
Status Overview of Specific Stations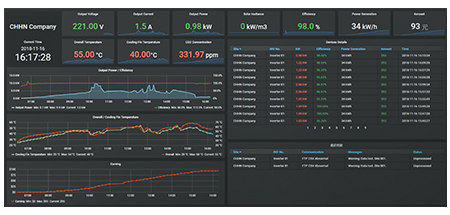 One-line diagram
Station real-time alarm notifications
Station power generation trend
Equipment status
Basic station information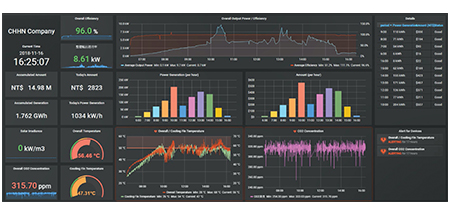 Running parameters
Basic information
Daily conversion efficiency trend
Daily load curve
Device real-time alarm notifications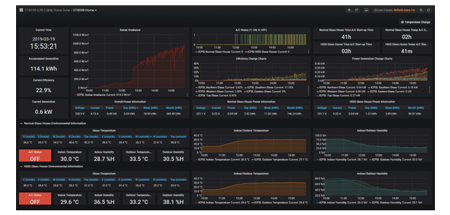 Comparison chart of theoretical versus actual power generation
Station power generation reporting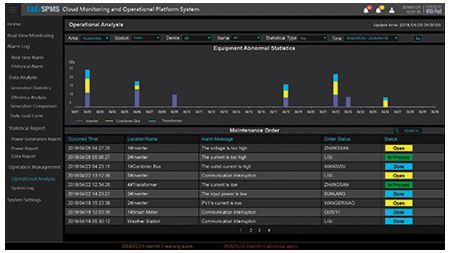 Statistics on equipment abnormalities
Station maintenance orders